Screening
BIFF SHORTS: DANGER ZONE
BIFF SHORTS: DANGER ZONE, 119min
BIFF's infamous Danger Zone is back for revenge with a new slate of short shockers, dark comedies and adults only animation!
Jax in Love, Colin Campell (dir.), 20min, 2017
Writer /producer Rakefet Abergel in attendance
A lonely wanderer (writer and star Rakefet Abergel) roams the desert searching for human connection in a twisted thriller directed by Academy Award nominee Colin Campell.
Downunder, Fernando Gonzalez (dir.), 19min, SPANISH-W-ENG-SUBS, 2017
A twisted WTF-NFSW ode to the ol' American drive-in B-movie.
Down by Love, Jose Corral (dir.), 14min, 2017
Stephen Dorff and Ne-Yo lend their voices to a twisted animated action comedy about what we do for love.
The Sacred Disease, Erica Scoggins (dir.), 29min, 2017
Haunted by the death of her brother and a mysterious neurological disorder, a young epileptic breaks through her nightmare limbo deep in the back woods of East Tennessee in Erica Scoggin's intense psychological thriller.
Pizza Face, Justin Ulloa & Jamie Dwyer (dirs.) 10min, 2017
A self-absorbed pizza waitress unleashes devastating horror after she downloads a sinister mobile app in a hilarious animated short from BIFF alumni Justin Ulloa and Jamie Dwyer.
Dolphinman Battles the Seas, John Brennan (dir.), 14min, 2017
Dolphinman returns to save Tromaville from a continuous biological invasion of sexually transmitted crustaceans, made worse by the arrival of foe Sgt. Kabukiman N.Y.P.D. in John Brennan's take-no-prisoners extravaganza, from Troma...of course!
Dignity, Orlando Pinder (dir.), 6min, 2017
In the not so distant future, the wealthy have manipulated the innercity creating their very own hunger games in Orlando Pinder's thriller.
Pet Monkey, Eric Maira (dir.), 8min, 2017
Sky Elobar (The Greasy Strangler) stars as a man who tries to buy his girlfriend a pet monkey in Eric Maria's bananas dark comedy.
@ Hallwalls Contemporary Art Center – Monday, October 9, 9:00PM
Video from Jax in Love
Directed by: Colin Campell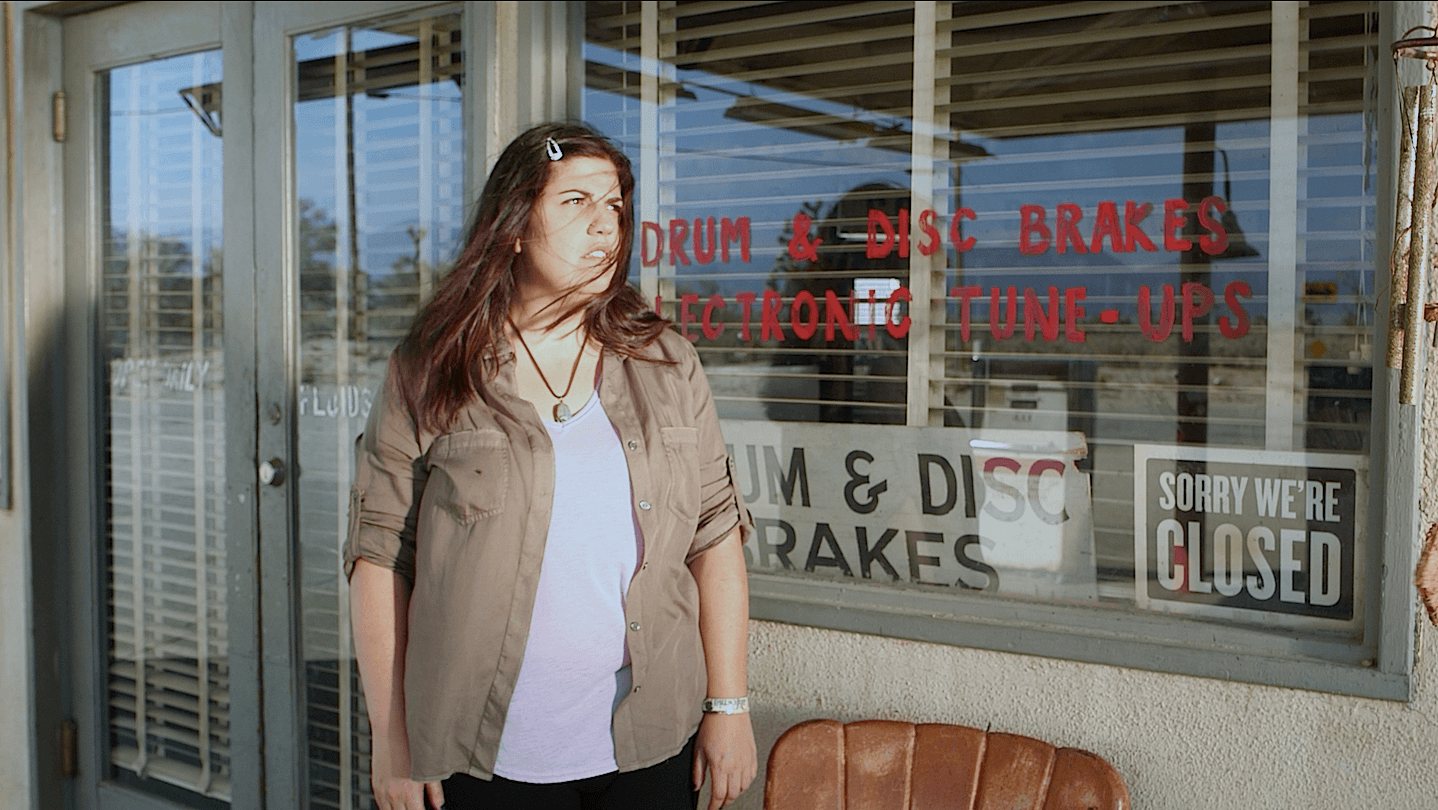 Still from Jax in Love
Directed by: Colin Campell